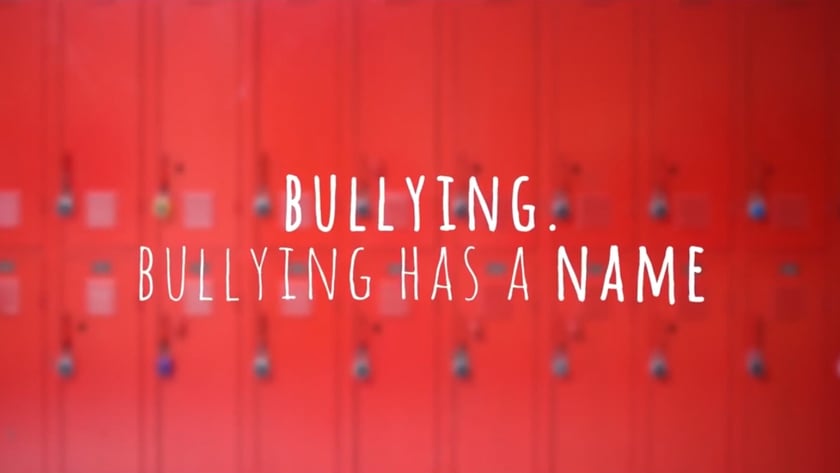 Bullying is not just a statistic.
Bullying represents countless victims whose voices have been silenced.
Is it your CHILD?
Your GRANDCHILD?
Your FRIEND? Your CO-WORKER?
Maybe it's YOU.
BULLYING HAS A NAME.
Today you are donating on behalf of a family member or friend who has been affected by bullying. As you make this donation in their NAME, you are helping save thousands of students from this life altering abuse.
National Bullying Prevention Month
October is National Bullying Prevention Month and together, we can make a difference!
By making a simple donation of $9.25 a month for 1 year in the NAME of your loved one, YOU will be giving a total of $111 this year.
Why is the number 1-1-1 so important to us?
It represents our 1-1-1 Mission of impacting:
through the Speak Life End Bullying Programs.
Thousands of students are affected by bullying daily. We are losing countless students to suicide as the teen mental health crisis escalates. WE CAN MAKE A DIFFERENCE. 
Honor your loved one and donate on their behalf. Your donation will impact thousands of students nationwide as more schools, churches and community programs have access to the life-saving resources in the Speak Life End Bullying program.
Our GOAL is to see 1000 names of those affected by bullying honored through the Bullying Has A Name campaign. Each name will represent a $9.25 monthly donation for one year which will total $111,000 dollars raised. This fundraiser will provide the resources in the Speak Life End Bullying program to schools, community programs and churches who's students desperately need it.
Donate and share the NAME of your loved one.
Their voice deserves to be heard. Their NAME and their story matters.
SHARE this campaign on your social media so your friends can get involved and share the NAMES of their loved ones.
FOLLOW us on Instagram @speaklifethemusical and hear a new story daily through the month of October from students, parents and administrators who have seen and felt the impacts of bullying.
Together we can see BULLYING END. It will take all of us.
We want to create change in schools and eradicate bullying.
Speak Life End Bullying exists because Bullying Has A Name. It isn't a faceless tragedy that we only hear about on the news. Every single one of us has been impacted or knows someone whose life has been forever impacted by bullying.
To do that we must first recognize that each and every beautiful soul who endures bullying has a name, a life, hopes and dreams and a FUTURE. We want that future to be bright and filled with endless possibilities.
That is possible when students make the choice to SPEAK LIFE to each other.
*Please share with us your loved ones FIRST NAME ONLY for privacy purposes. Each first name shared will be honored in our Bullying Has A Name Campaign on our website and social media platforms.